Website Design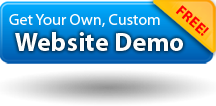 Port Angeles Website Design Services
Do you ...
1) Need an existing website improved?
2) Need a new website created?
3) Need more qualified traffic to your website?
4) Want to learn how to market more effectively - especially online?
5) Learn how email permission marketing can create repeat revenue for your business?
6) Want to see what a website developed by our company will look like for you FOR FREE?
7) Need an easy way to edit your own website?
Is it Time for a Website Makeover?
It is, if ..
You cannot easily edit your current site.
Getting support for your current system is painful.
Your site is not creating new business for you.
Your site was optimized for older browsers that are now obsoleted.
Your website is not viewable on mobile devices.
Your current site uses lots of flash.
Your website performance is slow.
Your site has been cobbled together with different plugins and is difficult to manage.
Your purpose for your website has changed since it was initially designed.
Your website was developed by your cousin's nephew.
What is Responsive Website Design?
Responsive website design refers to creating sites using available .CSS (Cascading Style Sheets) that instructs the website's browser to display the site properly for users.
A responsively designed website will work well on any device, from desktops to small hand-held devices such as smart phones.
What do we Charge for Website Design?
We charge by the page, starting at $100 for a 1 page site (nice, professional, fully responsive). Cost per page goes down with multiple pages. Cost per page may go up when you require additional complexity or custom programming.
Prices for website design and all other available services are posted online.