Port Angeles Website Services
About the Company
Port Angeles Website Services began way back in 1998. Early trade names were BizMaxUSA!, New Millennium Technologies and PROSBO. When the company first began, we were providing website hosting - back when the only tools available for developing websites was Frontpage by Vermeer Technologies (1995), later acquired by Microsoft and Macromedia Dreamweaver (1997), which was later acquired and marketed by Adobe.
We did most of our development by hand-coding in those days and also assisted clients that wanted to maintain their sites using either Frontpage or Dreamweaver.
Memberships and Assoications
We are members of the Port Angeles Chamber of Commerce and the International Webmasters Association.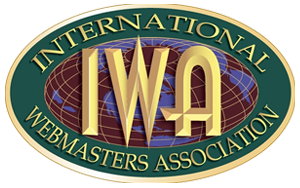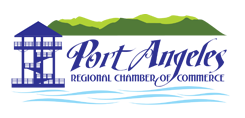 The Company Staff
Doug is our manager. He directs our staff and is our internet marketing guru and website development lead. He will usually be your main contact.
Joseph is our content deployment specialist and we are also proud that he is an Ooh Rah! marine reserve officer in training.
Sawyer is our lead pajezy certified technician.
Walt is our licensee contact, overseeing the Best Way Websites owners, like us! Whenever we have special requests related to the program or the software, he is the go-to guy.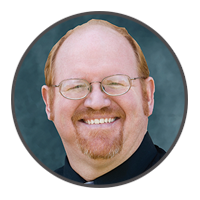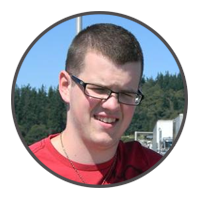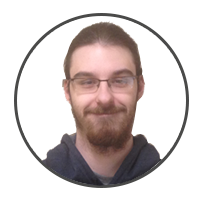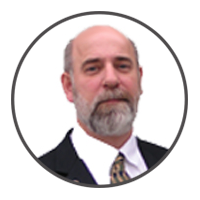 A Word From Doug (Me!)
Hi. I'm the "cartoon guy" that you see at the top of the website and I'm the place "where the buck stops" for the company. I was born in Texas and am proud to have a Native American heritage (25%) even though I don't look the part. I was born and reared in Texas. My dad had jet black hair and tanned nicely. My mom's dad was Scott Irish and those dominant genes resulted in three fair-skinned, red headed children. I am the baby of a family of six, so that explains why I am spoiled and sometimes a bit of a comic.
I understand that many famous comedians are "the babies" of their families. My youngest is an idiot, too!
What I Love
I love Jesus Christ, my Lord and Savior most of all. I love God's Word and like reading it using the Authorized King James Version (now I'm really dated!).
I love my sweet wife and four awesome (grown) children and now four grand children.
I love the United States of America, the State of Israel and my fellow man.
I love my customers and I'd love for you to become one of them!
What I Like
I like to garden and I like to cook. I especially like cooking in my wood-fired, outdoor oven that I built several years ago. I like experimenting with different ways to build them, too.
I like an occasional ice-cold, light to medium beer and a hot, home-made, wood-fired Mediterranean style pizza. This pizza includes all of my favorite toppings: lamb, sun dried figs, fresh mozzarella and feta cheese, kalamata olives, fresh tomato and basil.
I used to like fishing a lot, but haven't done much of that since I left Texas back in 1980.
I like Dr. Pepper and Reese's Peanut Butter Cups.
I like taking walks with my wife, Lisa, especially along the waterfront trail in Port Angeles.
The PajezyTM Website Generator and CMS
In 2003, we began development of our own website building program and content management system and gave it the name of pajezy. We started offering the program in November of 2004.
We were way ahead of everyone else for having a web based website generator and content management system. Some of the larger ISPs, internet directories and search engines, and domain name registrars had their own, but pajezy basically "smoked them" in just about every aspect.
As it turned out, we were "way ahead of the curve" and too much so when we first released it, offering small business owners the ability to login and build their own "template based" website using our easy website builder, because ... most of them did not want to build their own sites!
We struggled with trying to convince them to at least try for the good part of a year, and then yielded to offering to create sites that they could take over and manage. This they were happy to do!
The Evolution of the Internet and PajezyTM
Fortunately, we started right with our program, so we have been able to continue to update our program to deal with the continual changes in technology.
We had to do a major upgrade with the advent and proliferation of mobile devices.
Today, the pajezyTM website builder and CMS remains the best solution for the vast majority of small business websites.
The PajezyTM Private Label Program
In 2013, we introduced a "white label" or "private label" program for pajezy. We now have licensees that use our program to create and maintain websites for small business owners via their own brand using our web-based software. We support the licensees from here in Port Angeles, as well as our own, local brand's (Port Angeles Website Services) clients.
Best Way Websites
The program name remains as pajezy, but our primary brand that we use to market this private label service is Best Way Websites.
Vision Statement
Our vision is to be the premier website services company for Port Angeles.
Mission Statement
Our mission is to provide Port Angeles area small business owners with the very best value for website development and internet marketing.
We will do this by using the best tool (the Pajezy CMS), the best marketing strategy (free custom website demonstrations) and the best support (free, unlimited, direct phone support by carefully selected and trained technicians).
Company Values Statement
We will always give a 100% effort to first come to know what our clients want and need and then craft and execute a plan that we are confident will meet or exceed our client's expectations.
We will ALWAYS attempt to honestly sell products and services that are suited to our clients needs and desires, NEVER sell them something that we don't believe will be effective, NEVER take advantage of their lack of knowledge, and ALWAYS be content to ensure that our character (who we are) remains more important than profit.
Company Vision Statement
Port Angeles Website Services will always provide services that help our clients accomplish their goals by staying abreast of internet trends and interpreting which and when they should be incorporated. We will embody our slogan: your local solution, your best solution.
Company Slogans
Your local solution. Your best solution. No nonsense website development and internet marketing for small businesses.
Company Marketing Message
Port Angeles Website Services provides expert website services that yield bring qualified prospects to our clients sites and motivate them to take a desired action that results in more leads and more sales.
Company USPs
We are the experienced experts, providing website and internet marketing services since 1998. We more websites for local businesses than any other local website company. We provide better products and services than the large companies at a better price. We are the developers of the pajezy website generator and content management system, and we are the "alpha test" licensee for the local program.
Port Angeles - "The First Pajezy Licensee"
The pajezy website development and content management system was developed in Port Angeles, and this website represents the first license. The program was beta-tested in Port Angeles.
Port Angeles Website Services is an authorized (corporate sub-agent) licensee of the pajezy.com website design software and website content management system (CMS).
This website is one of the company's marketing wings for the pajezy private label program.
Pajezy does not sell services directly to small business owners, but only through authorized licensees. This benefits you as a small business owner because you will receive the power of pajezy with local service.
So, we will be working with you in conjunction with an existing licensee when one is available in your area, or we will first create a license and then distribute your website via that license. By doing this, we can still service your account while we search for a buyer of your local license.