Traffic Trumps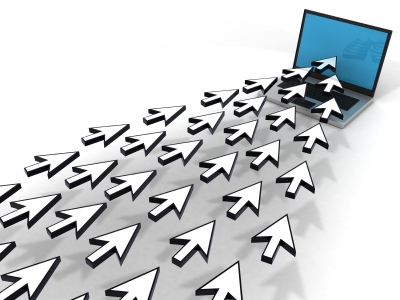 Traffic Trumps
More Qualified Visitors To My Website? That is the purpose of Traffic Trumps!
If you are wanting to get the word out on the world wide web, you may choose any or all of seven Traffic Trumps that we provide. We can get your article, letter, links or news posted to:
1) Article Directories: 400
2) Blog Sites: 40
3) Directories: 500
4) Social Networking Sites: 50
5) Press Release Sites: 25
6) RSS Feeds: 30
7) Video Sites: 100
Each of the services above require an individual setup. Our program is semi-automated, which cuts down on the cost of the program a great deal. Each Traffic Trump comes with a report following your posting.
You need website visitors. However, volumes of website traffic alone will not generate business for you. In order to convert website visitors or website traffic, you must have qualified website visitors. What this means is they are actually interested in what you do or sell and are potential customers for you.

You may provide your own copy or can hire us to write your copy for you. If you are purchasing the Complete 7th Power Publishing Program (an article creation and article distribution program) everything that you will need with the exception of video would already be prepared for you.

This program is provided via service credits. You purchase advance service credits that are used until expended.
05 Hours Credit: $500
10 Hours Credit: $900
15 Hours Credit: $1,200
20 Hours Credit: $1,400
30 Hours Credit: $1,800
40 Hours Credit: $2,000