Websites on a Budget
---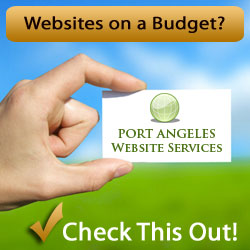 Websites on a Budget | Advertising Supported Websites
We do custom sites that are website-editor-ready starting at just $99 and offer EZ Pay Plans, too.
Web Site Construction Starts at just $99!
Like I said, we do custom stuff, so we've gotta' show you, but we will do a demo for you at no charge. If you like it, you can buy it and if you don't, - then you are not obligated.
Easy Payment Plan
Need something more, but don't want to spend ready cash for it all? No problem.
Take advantage of my EZ Payment Plan.
See our website design / construction / development prices here: Website Design
Take the total cost of your development and multiply by 20% - this will be your EZ Pay Plan (financed) cost
Make as large of a down payment as you can
You tell us how you want to pay off the balance. Unless your offer is rediculous, we will accept it.
Service Starts at $99 per year!
Once your website is designed, it must be hosted, and you'll need a domain, too.
Our ad supported, economy hosting plan provides your:
domain
unlimited pages
unlimited hosting account
unlimited use of our website editor (without phone support)
has google ads and top bar with links to local business directory and national business directory
for just $99/yr
We'll help you find the right plan, talk to us about it!